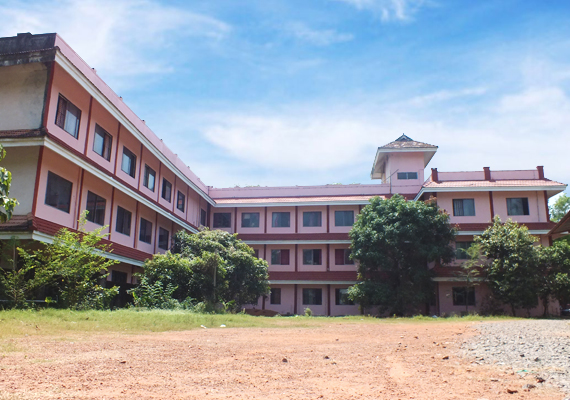 The Calicut University started BSc Nursing programme under self financing scheme with an annual intake of 50 students in January 1996. Due to lack of physical facilities the course could not be conducted effectively. As per the MOU between Calicut University and Kerala Co-operative Hospital federation, the college was inspected by the Kerala Nurses and Midwives Council and recognition was given to the BSc nursing course of the University of Calicut under Kerala Co-operative Hospital Federation, Thalassery. Now our college has grown to be one of the best nursing colleges in Kerala. In the year 2009, M Sc Nursing Admission was made through entrance examination.
In the year 2005 the college came under the jurisdiction of Kannur University, Now we have 3 batches of students under Kannur University. We started the Msc programme in nursing in the year 2009-2010 and we have one batch of MSc nursing students under the same university.
From the academic year 2010-2011 onwards the college came under the jurisdiction of KUHS Our college has well equipped laboratories and good library with 3500 books and 19 journal publications. We have well qualified and experienced staff in all the specialties. Apart from the nursing faculty , the services of specialist doctors, psychologist, dieticians, sociologists, community department staff and computer experts are utilized in imparting knowledge to our students. Practical training to students is provided at co-operative hospital, General Hospital, Malabar Cancer Center, Kodiyeri, Institute of Mental Health and Neuro Science, Kuthiravattam, Mithranikethan, Trivandrum, Sree Chithra Tirunal Institute, Trivandrum.
The management and staff of this college is dedicated to provide quality Nursing Education under the able guidance and blessings of our honorable Chairman, Sri.E. Narayanan
the faculty, College of Nursing, Thalassery believes that baccalaureate and Post Graduate courses in nursing help to prepare students for the first level position in nursing in the hospital, community, Nursing educational institutions and Research institutions.
To achieve this institution believes that a good understanding of basic scientific principles in nursing, evidence based practices, good IPR and research are essential for nursing profession.
We the faculty of college of nursing Thalassery, believes in promoting health care of the community by providing preventive, promotive, curative and rehabilitative services. We also believe in equipping the educated youth with adequate basic knowledge, skills and attitude in rendering comprehensive nursing care at first level positions to client of all ages at hospital and home or any other settings and also to act as nurse educator, manager and researcher.
Nursing is a profession which collaborates with allied disciplines of health to assist individuals to maintain the highest possible state of health through a team approach.
The faculty, college of nursing Thalassery, believes in respecting the dignity and worth of individuals. Every member in the society has the right to receive safe nursing care based on individual needs regardless of religious, race, sex, political back ground or socioeconomic conditioner.
We believe that the practice of nursing is based on principles drawn from biological, physical, social, and behavioural sciences. Hence nursing education should adopt and integrate principles of various disciplines.
The faculty believes that a graduate of the baccalaureate programme should be a competent professional nurse, a self directive individual and a responsible citizen, functioning effectively at various levels as caregiver administrator, educator, and researcher.
The faculty also believes that a graduate of the post baccalaureate programme should be able to functions as a nurse specialist, nurse practioner, nurse clinician, nurse educator, nurse manager and researcher.
Hence to prepare such graduates to post graduate nurses, the nurse educators should possess graduate, post graduate or doctorial degree to make maximum contribution to professional education and to maintain standard of profession.
Faculty of college of nursing believes in liberal education and overall development of individual students. Facilities should be provided which is amicable for various types of curricular and co-curricular activities.
Faculty views students as independent and mature adults. We believe in self and democratic discipline by which students will benefit academically.
Evaluation is a must and heart of any educational programme. Objective evaluation which is non biased and scientifically sound provides transparency in evaluation process.
Education is a continuous life long process. The rapidly advancing science and tech o no logy, growing consumerisms and legislation necessities prompt updating, continuing education and research In the field of nursing. So that professional standard can be attained and maintained.